MOCKTAILS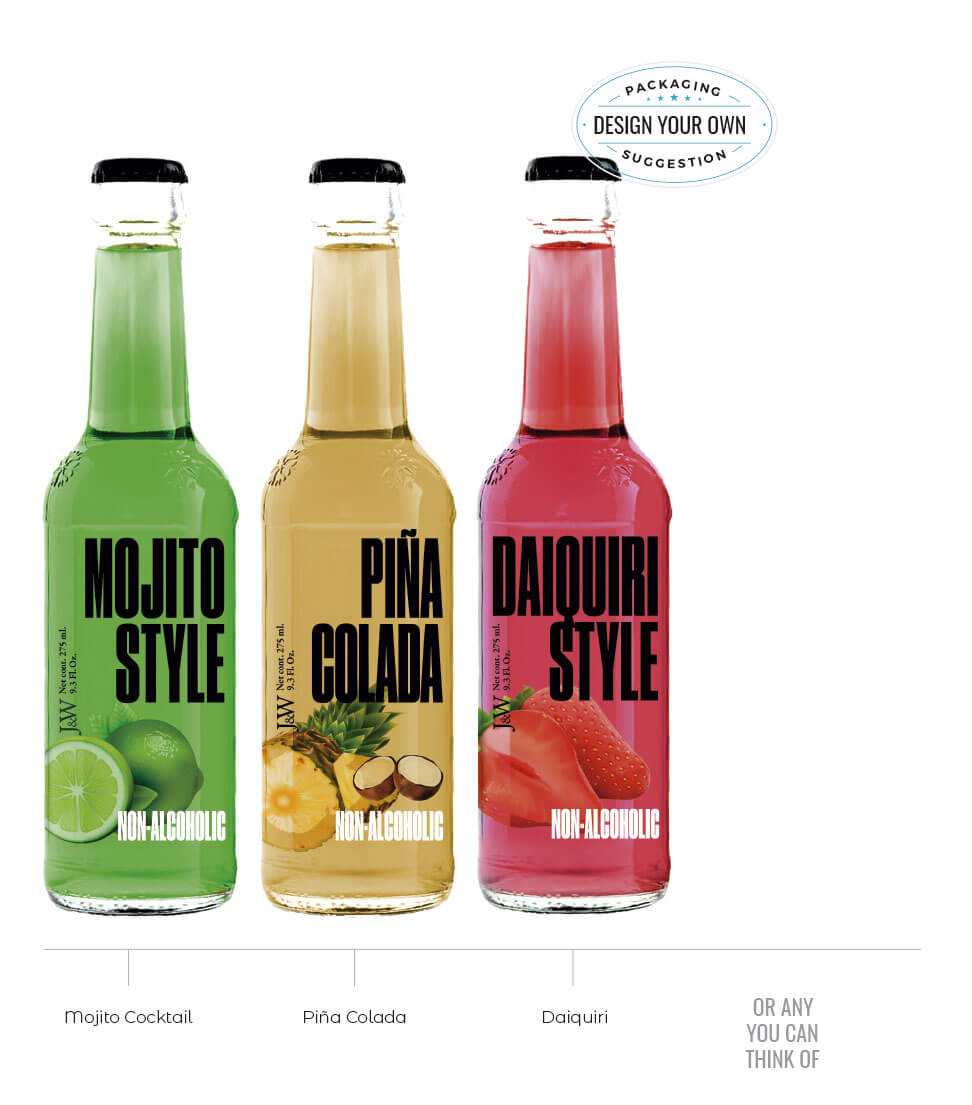 Our mocktails have emerged in response to the new trend of non-alcoholic cocktails, based on natural juices and ready-to-drink. A combination of refreshing and lightly fruited flavours to give you a fresh and healthy drink.
Non-alcoholic cocktails created with fruit flavours, especially exotic and tropical fruits such as pineapple, coconut or lemon-lime.
ALCOHOL FREE
SUITABLE FOR VEGETARIANS
OTHER FLAVOURS AVAILABLE
Mojito Cocktail Mojito style drink is made from a mix of lime and orange juice with sugar.
Daiquiri The sweetness of strawberries and the kick of lime make this daiquiri a real crowd pleaser of a cocktail.
Piña Colada A tropical blend of rich coconut cream, and pineapple juice.
Cosmopolitan Sweet mix of Aronia and Cranberry juice with a touch of lemon juice.
UNIT FEATURES
250 ml (9.3 FL Oz) clear glass bottle with front and neck label.
Crown finish closure
RECOMMENDATIONS
Total shelf life from day production: 12 months
Once open store refrigerated and consume within four days
LOGISTICAL INFORMATION AND LOADING QUANTITIES
Carton case: 12 bottles x 750 ml.
20 container: 1.440 cases with sleep sheet or 720 with pallet
40 container: 1.848 cases with sleep sheet or 1512 with pallet
Truck: 1.728 cases with pallet
* Transportation and logistics may vary according to the legislation of the country of destination.