REFRESHING DRINKS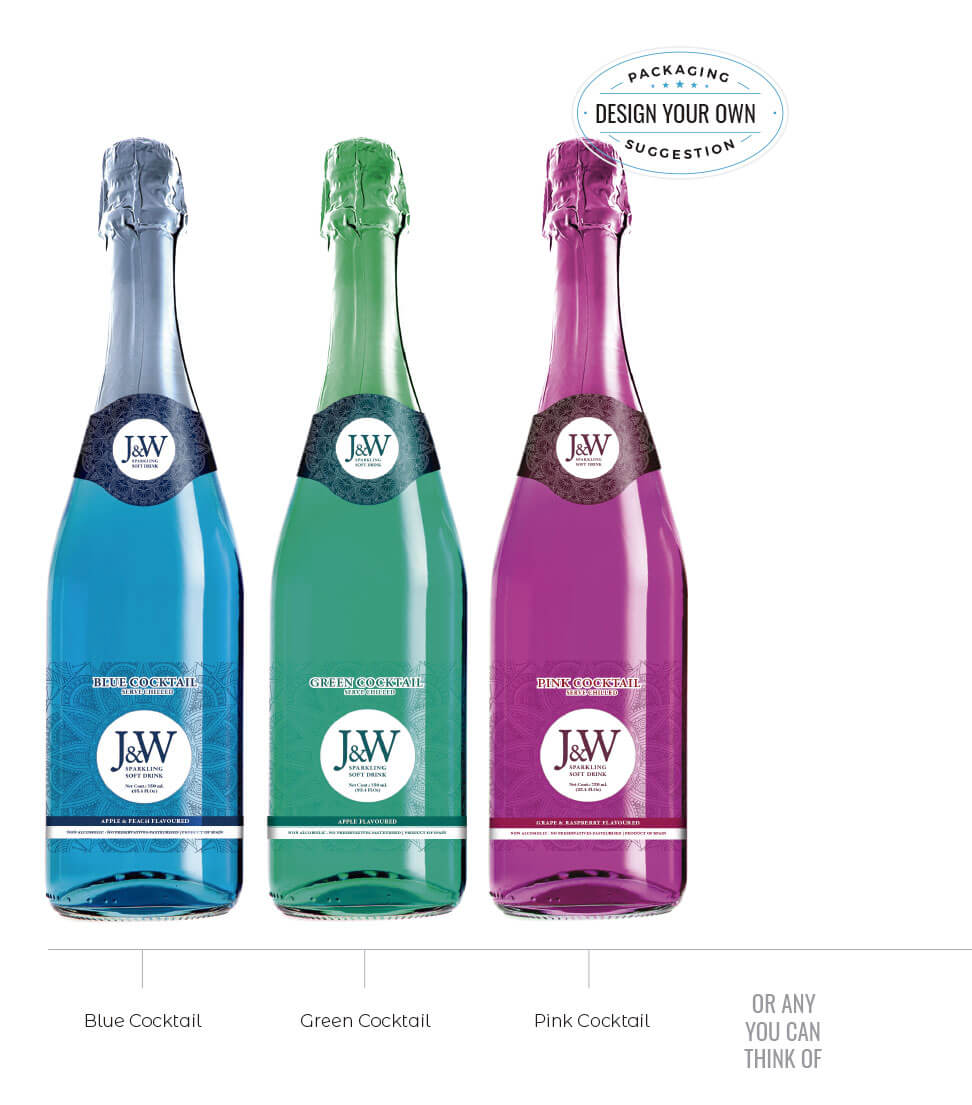 Our flavoured water is a sparkling cocktail with a spring water base, combined with surprising natural fruit flavours that give this soft drink its original colour. A non-alcoholic drink that is refreshing, fun and delicious. Ideal for any celebration for adults and children alike.
Soft drink made from spring water from the Pyrenees with a wide range of fruit flavours. Sweet with a touch of acidity.
ALCOHOL FREE
NO ADDED PRESERVATICES
TUNNEL PASTEURISATION
OTHER FLAVOURS AVAILABLE
Blue Cocktail Apple & Peach flavour
Pink Cocktail Grape & Rapsberry flavour
Purple Cocktail Red Berries flavour
Red Cocktail Grenadine flavour
Green Cocktail Apple flavour
Yellow Cocktail Lime & Passion fruit flavour
Lemon Ederflower
Apple Lemon
Ginger Lemon
Cola Stevia
UNIT FEATURES
750 ml (25,4 FL.OZ) emerald white glass bottle.
With front, neck and back label. Capped with natural cork, champagne style wire and capsule.
RECOMMENDATIONS
Total shelf life from day production: 18 months
Once open store refrigerated and consume within four days
LOGISTICAL INFORMATION AND LOADING QUANTITIES
Carton case: 12 bottles x 750 ml.
20 container: 1.085 cases with sleep sheet or 1700 with pallet
40 container: 1.487 cases with sleep sheet or 1470 with pallet
Truck: depends on the weight authorised by country of destination: 1470 cases or 1540 cases
* Transportation and logistics may vary according to the legislation of the country of destination.