TONIC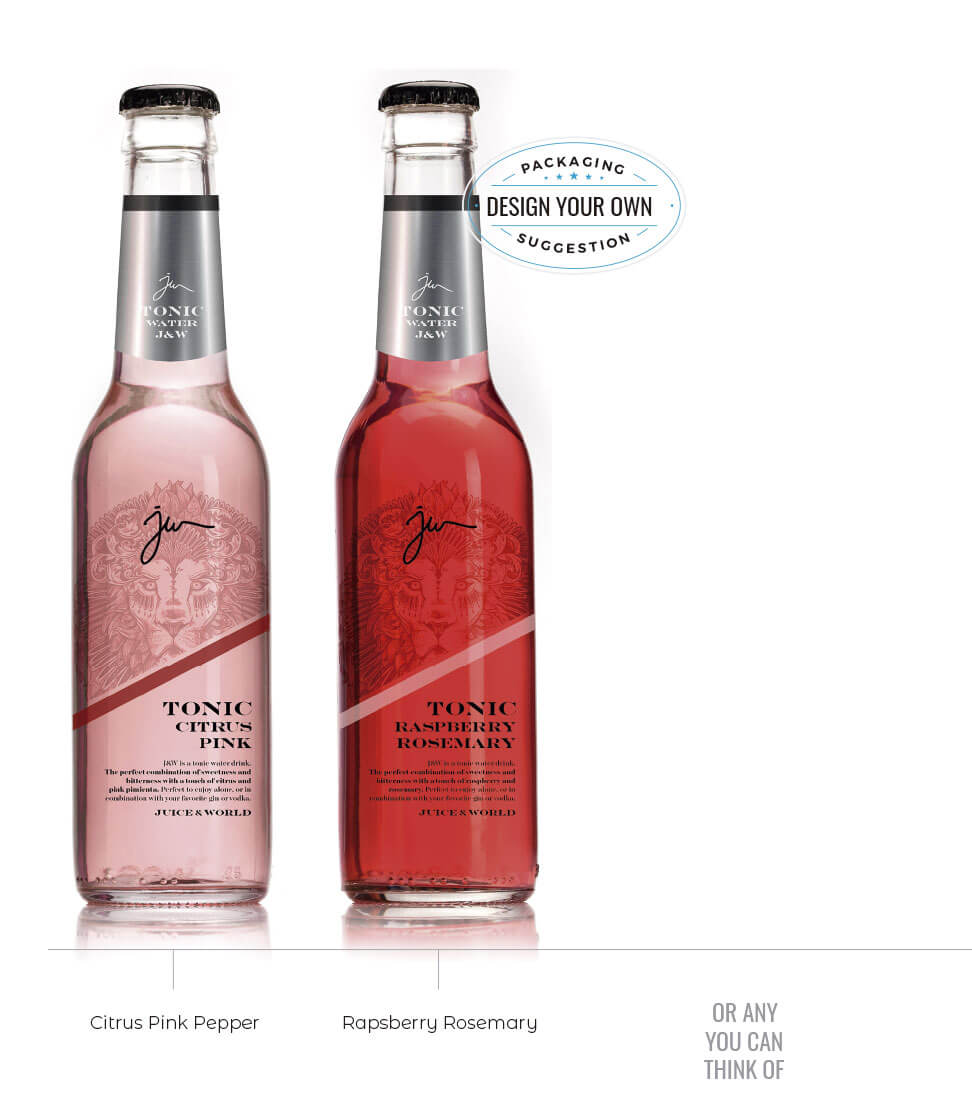 This refreshing sparkling drink is always in fashion. Try our new tonics with fruit, spice and floral ingredients. The perfect balance between the slightly bitter flavour of quinine and the sweetness of pink pepper or the citric hints of juniper berries. Outstanding in quality and flavour, our tonics can be enjoyed unaccompanied or as a mixer.
The basic ingredients are carbonated water and quinine or quassia, known for its beneficial health qualities.
ALCOHOL FREE
NATURAL INGREDIENTS
OTHER FLAVOURS AVAILABLE
Rapsberry Rosemary
Citrus Pink Pepper
Tamarind Baobab Turmeric Base
Juniper Citrus
UNIT FEATURES
250 ml (9,3 FL.OZ) clear glass bottle with front and neck label
Crown finish closure
RECOMMENDATIONS
Total shelf life from day production: 12 months
Once open store refrigerated and consume within four days
LOGISTICAL INFORMATION AND LOADING QUANTITIES
Carton case: 12 bottles x 750 ml.
20' container: 1.440 cases with sleep sheet or 720 with pallets
40' container: 1.848 cases with sleep sheet or 1512 with pallets
Truck: 1.728 cases with pallet
* Transportation and logistics may vary according to the legislation of the country of destination.