BREWED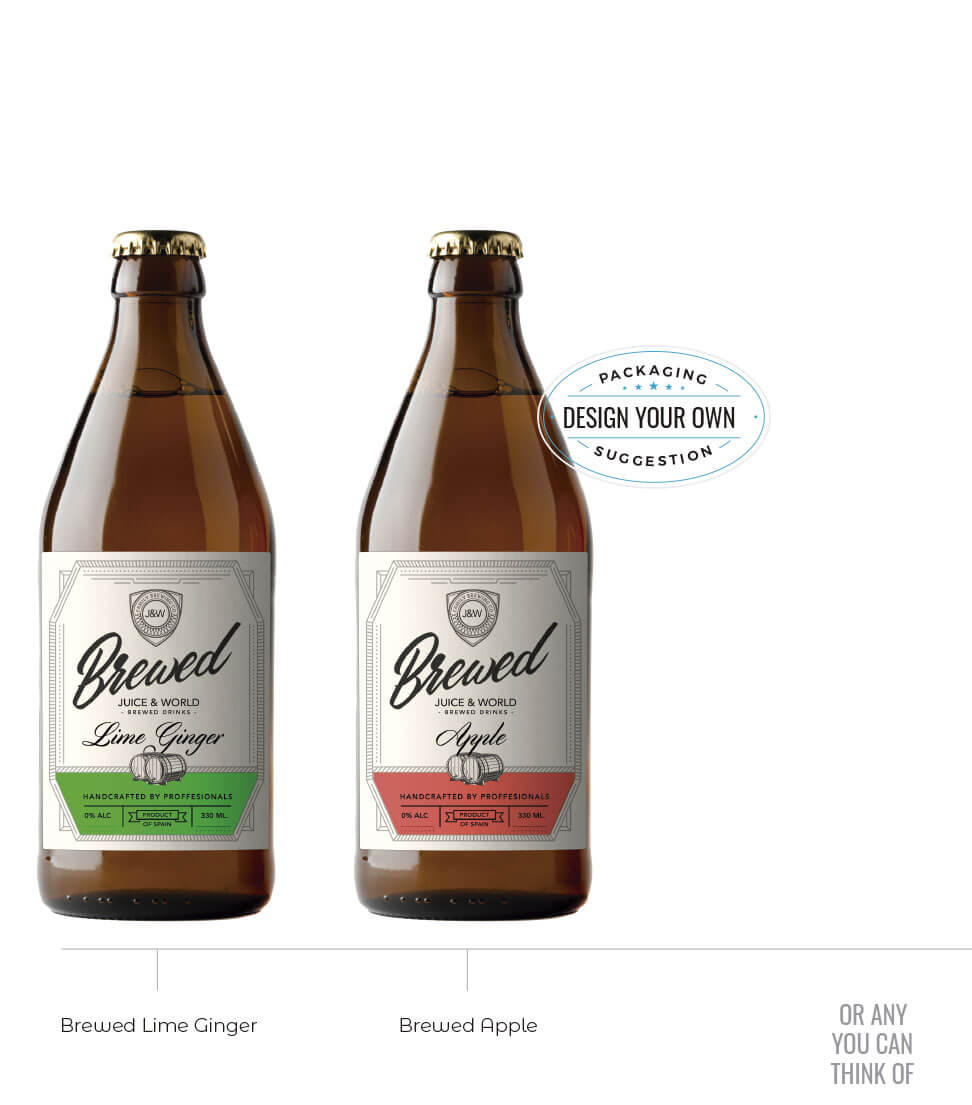 Discover our brewed drink recipes, inspired by authentic and exciting flavours: lime, ginger root, apple and white grape. An exotic and refreshing blend with an outstanding aroma and flavour for a fermented drink that helps maintain the intestinal flora and quite simply tastes delicious.
We use a traditional technique to create our superior-quality drinks, using a combination of infusion and fermentation of natural ingredients.
ALCOHOL FREE
NATURAL INGREDIENTS
OTHER FLAVOURS AVAILABLE
Brewed Lime Ginger
Brewed Apple
Brewed White Grape
UNIT FEATURES
250 ml (9,3 FL.OZ) clear glass bottle with front and neck label
Crown finish closure
RECOMMENDATIONS
Total shelf life from day production: 12 months
Once open store refrigerated and consume within four days
LOGISTICAL INFORMATION AND LOADING QUANTITIES
Carton case: 12 bottles x 750 ml.
20' container: 1.440 cases with sleep sheet
40' container: 1.848 cases with sleep sheet
Truck: 1.728 cases with pallet
* Transportation and logistics may vary according to the legislation of the country of destination.