JUICE 100%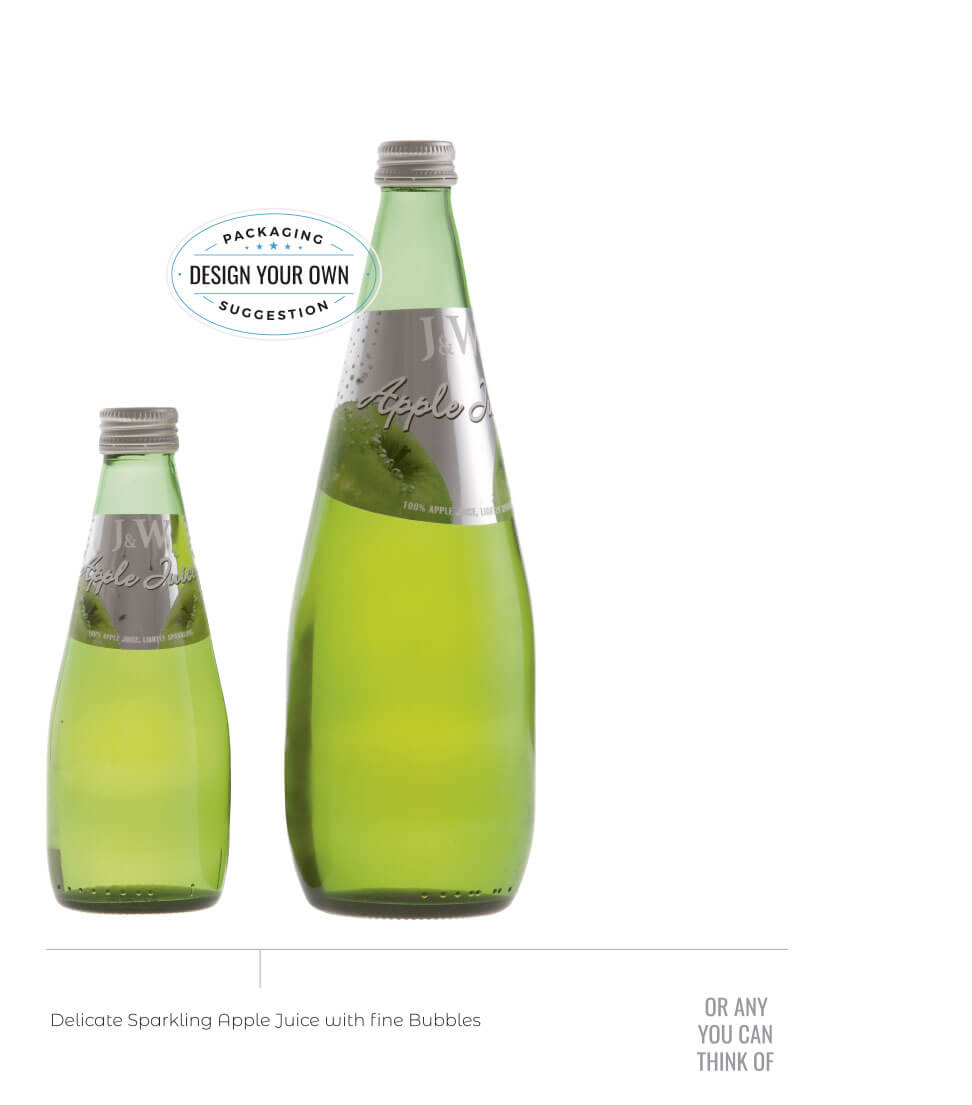 Enjoy the natural flavour of 100% juice. The nutritional value of this juice is similar to that of the original fruit. A drink with fine bubbles, making it perfect to enjoy on any occasion.
Try the traditional blend of grape and apple… And all our range of natural flavours. 100% juice, the most recommended and the healthiest of juices!
Made with carefully selected top quality fresh fruit. Grapes from Spanish vineyards and apples from Europe's main production areas.
NO ADDED PRESERVATIVES
TUNNEL PASTEAURIZATION
FRESH FRUIT
OTHER FLAVOURS AVAILABLE
Apple
Delicate Sparkling Apple Juice with fine Bubbles
Rosé Grape
Red Grape
Red grape with added Vitamins
White Grape
White grape & Elderflower
White grape & Peach
White grape & Mango
White grape & Strawberry
UNIT FEATURES
750 ml (25,4 FL.OZ) emerald green glass bottle
With front, neck and back label. Capped with natural cork, champagne style wire and capsule
RECOMMENDATIONS
Total shelf life from day production: 24 months
Once open store refrigerated and consume within four days
LOGISTICAL INFORMATION AND LOADING QUANTITIES
Carton case: 12 bottles x 750 ml.
20' container: 1.085 cases with sleep sheet
40' container: 1.487 cases with sleep sheet
Truck: 1.440 cases with pallet
* Transportation and logistics may vary according to the legislation of the country of destination.