TEAS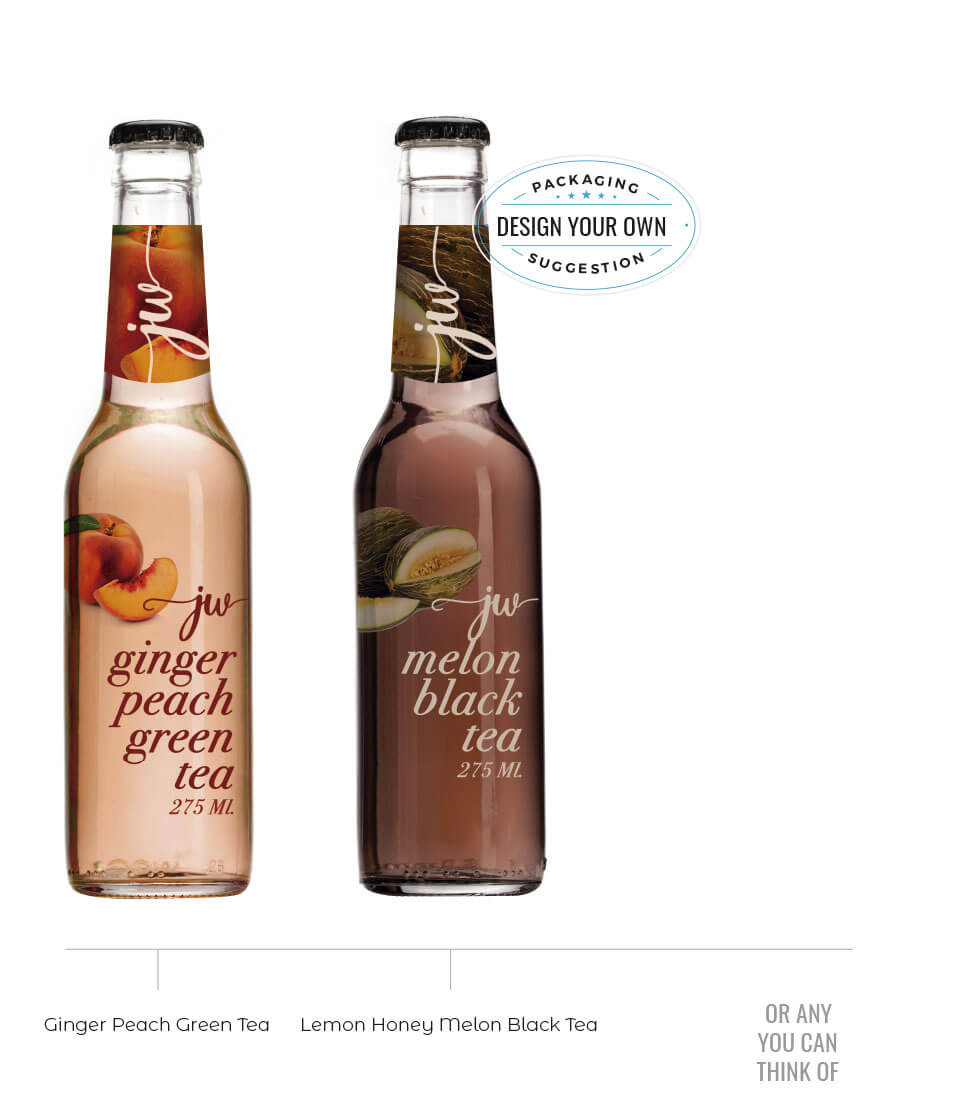 Tea is one of the most popular and healthy infusions thanks to the active ingredients found in its natural herb extracts and the extraordinary amount of natural antioxidants it contains. Our range of teas combines the intense flavour of this plant with the most refreshing fruits for you to enjoy at any time of day. Sit back and enjoy the most refreshing infusion.
Drink made using natural ingredients and spring water.
We blend the full flavour of tea with peach, lemon or melon juice and honey, giving you the most refreshing version of this infusion.
NATURAL INGREDIENTS
SPRING WATER
NATURAL ANTIOXIDANTS
OTHER FLAVOURS AVAILABLE
Ginger Peach Green Tea
Lemon Honey Melon Black Tea
Rooibos Pomegranate
UNIT FEATURES
250 ml (9,3 FL.OZ) clear glass bottle with front and neck label
Crown finish closure
RECOMMENDATIONS
Total shelf life from day production: 12 months
Once open store refrigerated and consume within four days
LOGISTICAL INFORMATION AND LOADING QUANTITIES
Carton case: 12 bottles x 750 ml.
20' container: 1.440 cases with sleep sheet or 720 with pallet
40' container: 1.848 cases with sleep sheet or 1512 with pallet
Truck: 1.728 cases with pallet
* Transportation and logistics may vary according to the legislation of the country of destination.